In The Pittsburgh Area, CALL 1-412-910-1679
For All Of Your Windows, Doors, Siding And Other Home Remodeling Needs
Local Windows Pro Is Ranked One Of The Top Contractors For NEW Windows, Doors Or Siding in Pittsburgh, PA
Local Windows Pro offers a full spectrum of home improvement services in the Pittsburgh area. Our professionally trained team provides replacement services for patio doors, replacement windows, and siding. As an enterprise, we are vastly experienced in this industry. Importantly, we take full advantage of our experience in each and every project that we work on. As such, whether you are interested in replacing your doors and windows or you are looking to replace siding in your house, you can rely on us for high-quality workmanship and services.
Contact us and we can start guiding you through your remodeling project.
Reasons To Choose Us
Any homeowner dreads home improvements and home remodeling. It is a tasking process and if done by inexperienced personnel, the results can be outright awful. However, you can trust us for these kinds of projects as they are our specialties. The following qualities are what distinguish our contracting service from our competitors in the Pittsburgh area and the main reasons you can rely on us for the project(s) you have in mind.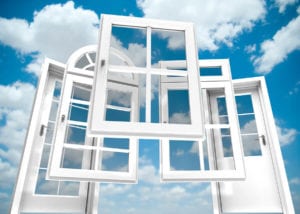 Experience Matters
When choosing a company, make sure they are experienced in all matters of home improvement and remodeling for the sake of your house and for the investment you make. We are exceptionally experienced in all matters of windows, doors, and siding replacement.
We Assure High Quality For All Our Home Remodeling Pittsburgh Area Residents
We render our services with the intention of providing the highest-quality services possible. You can check our gallery for our previous work and the testimonials on what our previous clients had to say.
Stability
We have been in operation for a long time and are a licensed and insured enterprise. We are an established and stable business so you can trust that we will be here in the long-term to serve your needs moving forward.
A Stellar Reputation For Home Improvement In Pittsburgh
A good measure of whether a home improvement company is good or not is their reputation. As you may well understand, building a good reputation is not easy. It is done through consistent, client-centric services, adding a personal touch in service delivery and more importantly, exceeding expectations when it comes to the quality of workmanship. To this end, you can ask around our community and talk to the local Chamber of Commerce.
Door Installation In Pittsburgh, PA
Visitors will end up falling in love with the way your home looks before they even walk through your front door. Our company installs entry doors and we also offer door replacement. We will remove your old doors and replace them with more modern ones that look beautiful. Besides helping your home to look better, you are also increasing the property value of your home.
We have a wide selection of doors that you can choose from with many decorative options that will make your home look more sophisticated, elegant and unique. Because of the huge selection, you are bound to find the perfect match for your home's current style.
New And Replacement Siding In Pittsburgh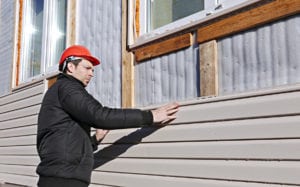 There are a variety of reasons that a property owner may decide to replace the siding of the home or structure. It seems that many just want to improve the look of their home. Even when your home is newly constructed, you may not get the high-quality standard that you want or need.
Many contractors are using less expensive and lower quality products that may not last very long. Whatever the reason you may want to replace the siding on your home, our experienced and knowledgeable team can help you choose standard and vinyl siding that looks great AND will last for many years to come.
One of the best returns on a home improvement project is replacing the siding on your home. Your house will be transformed from boring to outstanding. You can be sure that we are the best siding companies Pittsburgh has to offer.
Patio Doors Pittsburgh Pennsylvania
If you are looking to replace your patio doors or you have recently added a patio and want a new, clean entryway, we offer a huge variety of doors for you to choose from. We have a huge selection of models, types and materials, which include Energy Star efficient models.
The craftsmanship and quality construction that we specialize in will insure that your patio and home looks great and lasts. We offer sliding doors, swing doors and hinged doors that are constructed of vinyl, steel or fiberglass.
Professional Window Replacement In Pittsburgh, PA
We strive to make the process of replacing your windows as hassle-free as possible. Our certified and licensed technicians will handle each project with exceptional professionalism, installing your new windows fast and properly. Our window installation technicians to be mindful of your property, never creating a mess in or around your house while working and never leaving a mess after the installation job. We offer home window repair or replacement, whatever your need may be.
Our services:
Local Windows Pro
5945 Alder St
Pittsburgh, PA 15232 
CALL US AT 1-412-910-1679
Areas We Service
Mount Pleasant, Harrisburg, Mammoth, Southwest, Norvelt, Calumet, Acme, United, Tarrs, Pleasant Unity, Alverton, Hunker, White, Scottdale, Everson, Donegal, Armbrust, Whitney, Youngwood, Indian Head, Ruffs Dale, Melcroft, Hostetter, New Stanton, Connellsville, Greensburg, Youngstown, Jones Mills, Stahlstown, Wyano, Normalville, Yukon, Latrobe, Bovard, Madison, Arona, Dawson, Luxor, Dickerson Run, Champion, Darragh, Grapeville, Smithton, Jacobs Creek, Adamsburg, Loyalhanna, Hannastown, Hutchinson, Leisenring, Rector, West Newton, Herminie, Crabtree, Bradenville, Wendel, Forbes Road, Star Junction, Jeannette, Penn, Vanderbilt, Ligonier, Wickhaven, Rillton, Manor, Westmoreland City, Dunbar, Claridge, Lowber, Perryopolis, Irwin, Mill Run, New Derry, Harrison City, Mount Braddock, Laughlintown, Sutersville, Derry, Lemont Furnace, Larimer, Belle Vernon, Buena Vista, West Leisenring, New Alexandria, Delmont, Waltersburg, Ardara, Coulters, Pricedale, Smock, Mckeesport, Webster, Dunlevy, Stockdale, Trafford, Greenock, Pittsburgh
15666, 15664, 15685, 15674, 15621, 15610, 15689, 15688, 15676, 15612, 15639, 15490, 15683, 15631, 15628, 15616, 15693, 15697, 15446, 15679, 15462, 15638, 15672, 15425, 15605, 15606, 15696, 15646, 15687, 15695, 15469, 15698, 15650, 15619, 15663, 15617, 15428, 15662, 15430, 15601, 15622, 15625, 15634, 15479, 15448, 15611, 15661, 15635, 15640, 15455, 15677, 15089, 15637, 15624, 15620, 15691, 15633, 15482, 15644, 15675, 15486, 15658, 15492, 15678, 15665, 15692, 15431, 15623, 15660, 15473, 15642, 15464, 15671, 15636, 15465, 15655, 15083, 15627, 15456, 15647, 15012, 15018, 15489, 15670, 15626, 15488, 15615, 15028, 15072, 15480, 15135, 15087, 15432, 15483, 15085, 15047
[/block]